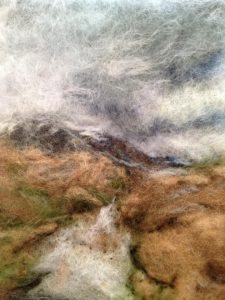 "As long as I remember, I never will forget, to carry an umbrella when it comes down wet." For my Dad, who never made it with me to these particular mountains.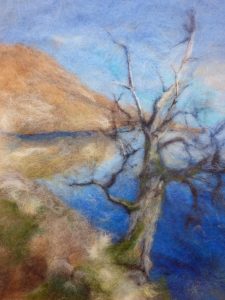 Not quite on The Island; this tree can be found leaning towards Lake Ogwen near to Bethesda in North Wales.   I'm really happy with this one, exhibited in Storiel, Bangor, from April to June 2019.  I love the colours on the water and the reflections there of the mountain.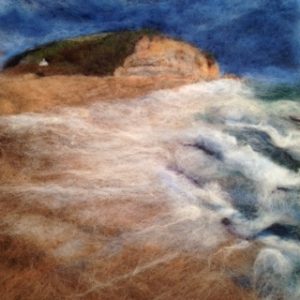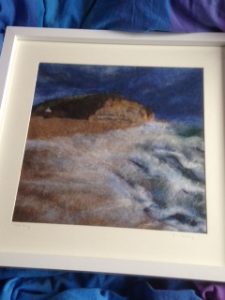 I very much enjoyed creating this commission as it was requested as a gift for the 70th birthday of someone I know and love.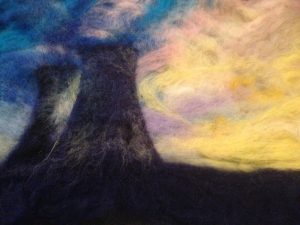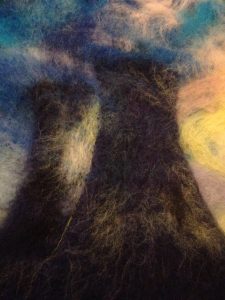 Didcot Power Station watched over me as a child. It acted as the backdrop to my life until I moved away. Even then, it signalled home.
I was thrilled when I was commissioned to felt this. The request was for the three remaining towers, but it worked better as just the two, with one tower obscured.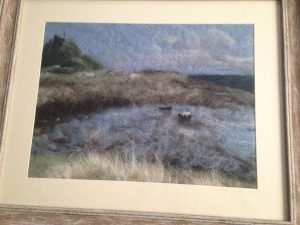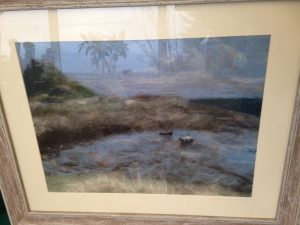 Holy Island, Lindisfarne was created as a commission.  The reflections in the glass on the bottom photograph make me smile, as, to me, they show where I work.  I struggled with this, attempting it three times; I was really pleased with the end result.