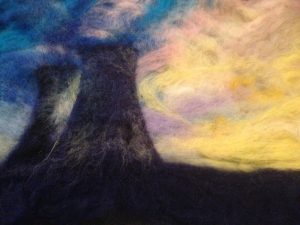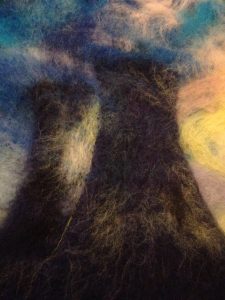 Didcot Power Station watched over me as a child. It acted as the backdrop to my life until I moved away. Even then, it signalled home.
I was thrilled when I was commissioned to felt this. The request was for the three remaining towers, but it worked better as just the two, with one tower obscured.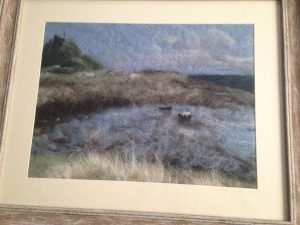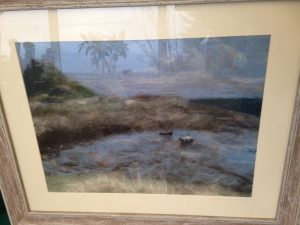 Holy Island, Lindisfarne was created as a commission.  The reflections in the glass on the bottom photograph make me smile, as, to me, they show where I work.  I struggled with this, attempting it three times; I was really pleased with the end result.